In the majority of cases for shipping services offered by Packlink, it is mandatory to print and attach the shipping label to the parcel.
It is important to attach the label to the parcel for the following reasons:
It allows you to track the status of your shipment online.
It tells the carrier that the shipment has already been paid.
It shows key information such as recipient data.
You need it as a proof of collection of the parcel.
When the carrier comes to pick up your package, or when you take it to the Drop-Off Point, you will not have to make any extra payment for this service. If you are asked to pay, it is because you have not printed correctly and correctly applied the label on the package.
You must have the courier sign the label and keep it with you until your parcel has been delivered. It will be needed as proof of delivery.
Please note, some shipping services will not require a printed label, for example, GLS Business Parcel, Keavo Welt, etc. See examples below:
Printer required/No printer required

Some transportation agencies label the goods in the warehouse, so it will not be strictly necessary for you to have a printer to contract them, but it's definitely recommended.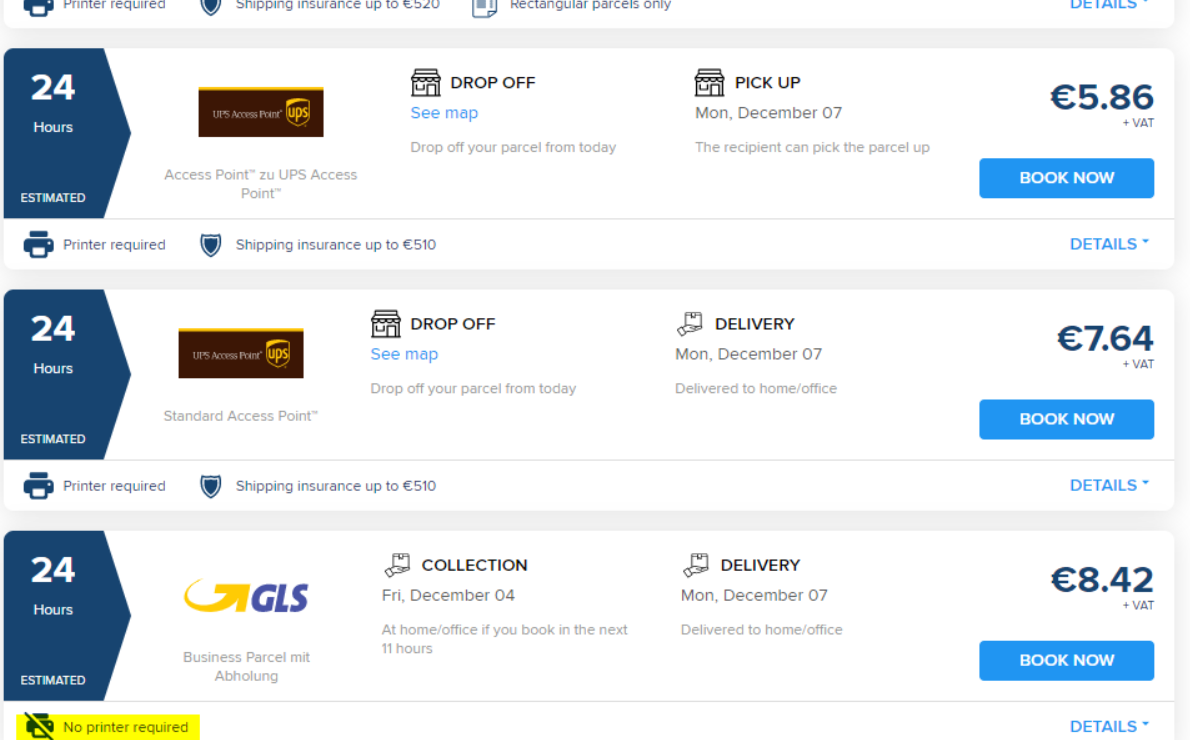 Parcels cannot be transported without identification.
You can create your own document (handwritten in capital letters) including the recipient/sender information & Packlink shipment number, e.g. UN2020PRO0000.
You should always ask for a collection note as proof that the transportation company collected your goods. Each carrier that collaborates works with Packlink has their own tracking number associated with the Packlink reference and all the information related to the shipment.
If you've correctly applied the label, you will be able to track your parcel via the carrier´s website.
Click here to track shipment