If during the contracting process you have not been able to complete the payment, please check the following:
Check that you have enough balance (Packlink PRO Credit Account)
Check that there is enough balance in your bank account when paying by Card/PayPal
Check to see if the shipping address contains any odd characters (*,],#,-,$,%,&...) or if the address provided is too long. Some transportation company systems may encounter a conflict with the information provided when contracting and will report an error. 

If you have reviewed the above points and the error persists, try deleting the details from your payment method so that you can enter them again. Remember that when you reconnect with PayPal, a new tab will open in your browser and you will be redirected to the PayPal website. To do this, you need to allow pop-ups to appear in your browser





Your PayPal account can be deleted in the last step, just before confirming the purchase: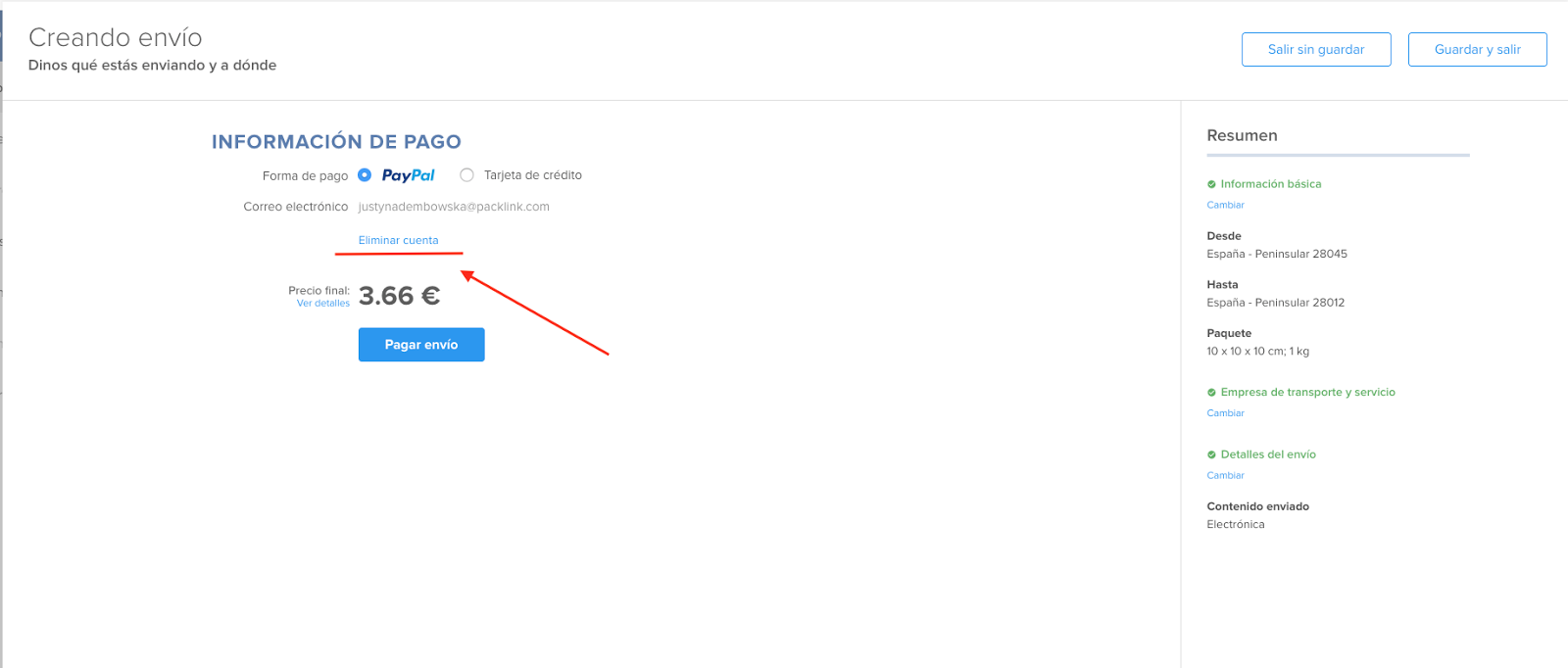 Or, if you are using the complete function: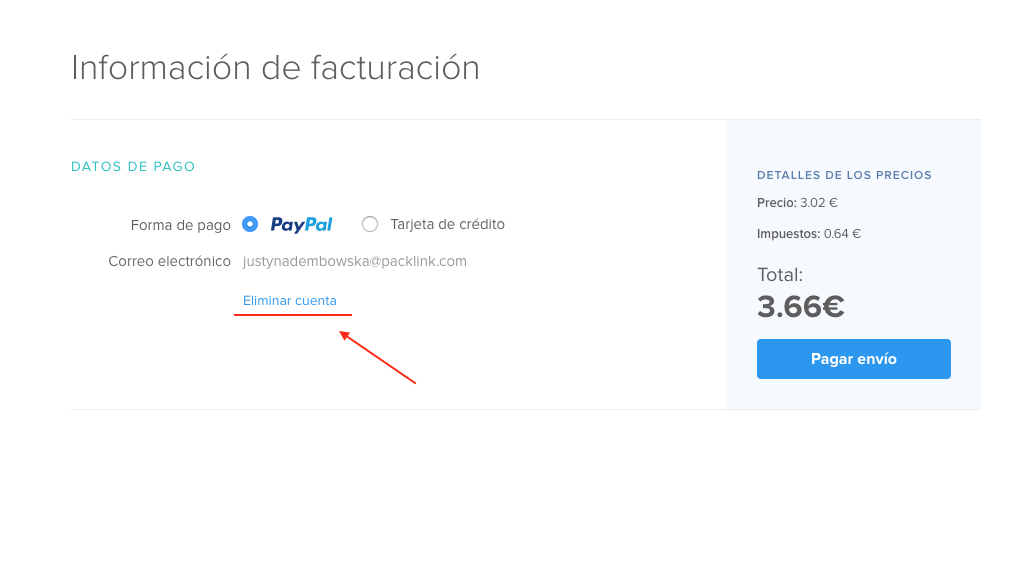 If, after verifying this you still have problems, please contact us through the Help Portal and we will be happy to solve the issue.