If you've tried to access Packlink PRO and you forgot your password, don't worry, you can regain access to the website.
When you enter your email address and password, you will find the question "Forward confirmation email, Have you forgotten your password?"
Click on it and enter your email address.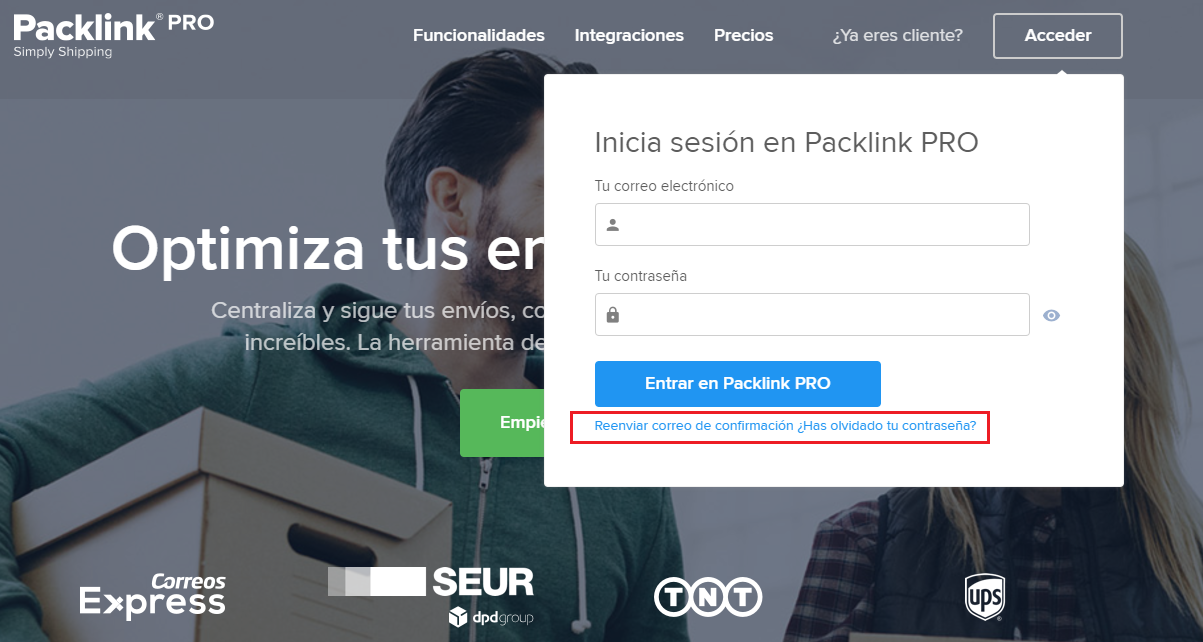 You will receive an email with the instructions to complete the process and you will be able to access your account again.