You can install Amazon integration for Packlink PRO in just a couple of seconds.
From your Amazon seller account (Amazon seller central) :
1. Access the application catalogue "Marketplace Appstore"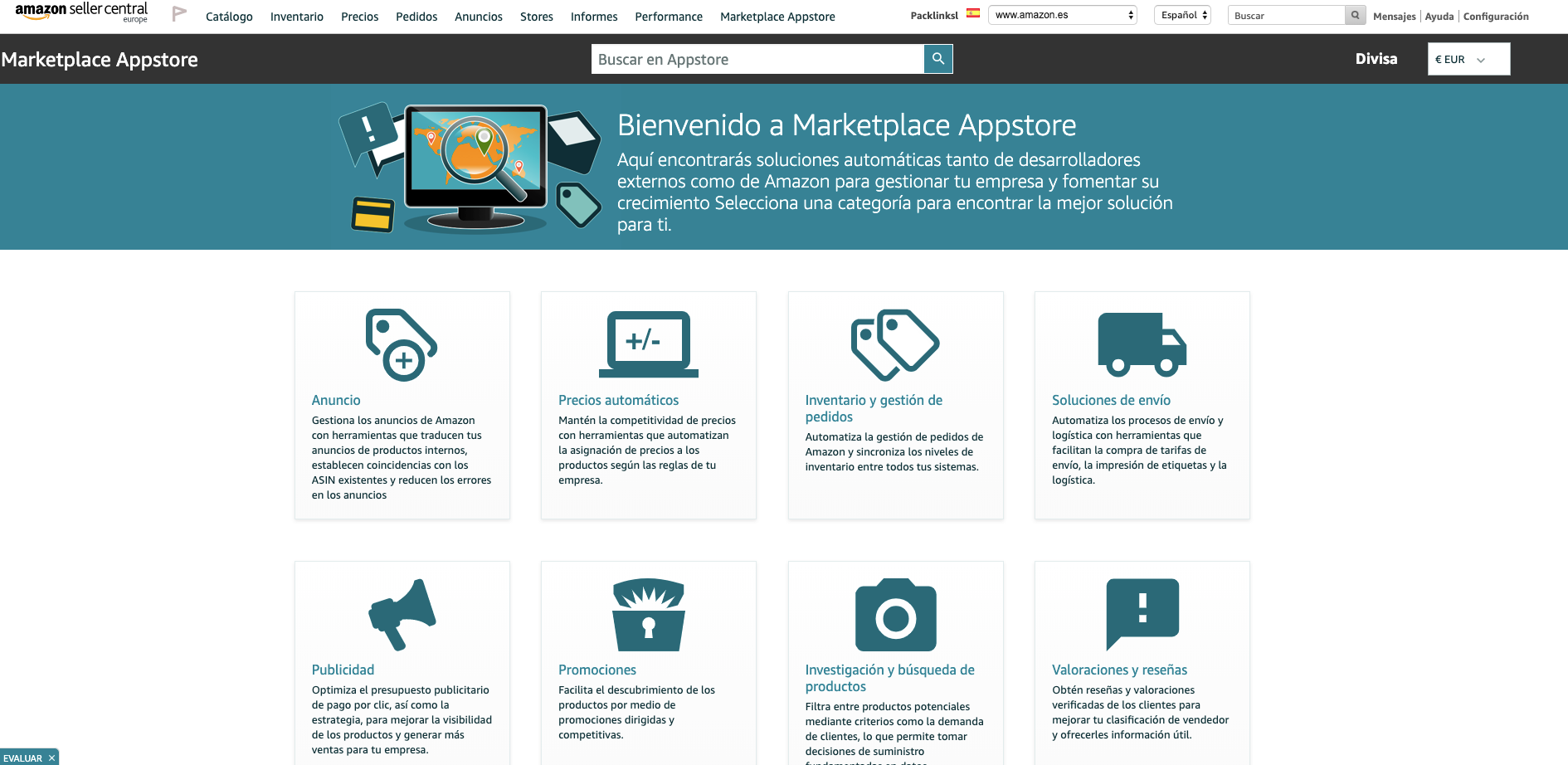 2. Search for "Packlink"

3. Enter the Packlink PRO application and authorize access to your seller information, on the right-hand side of the page: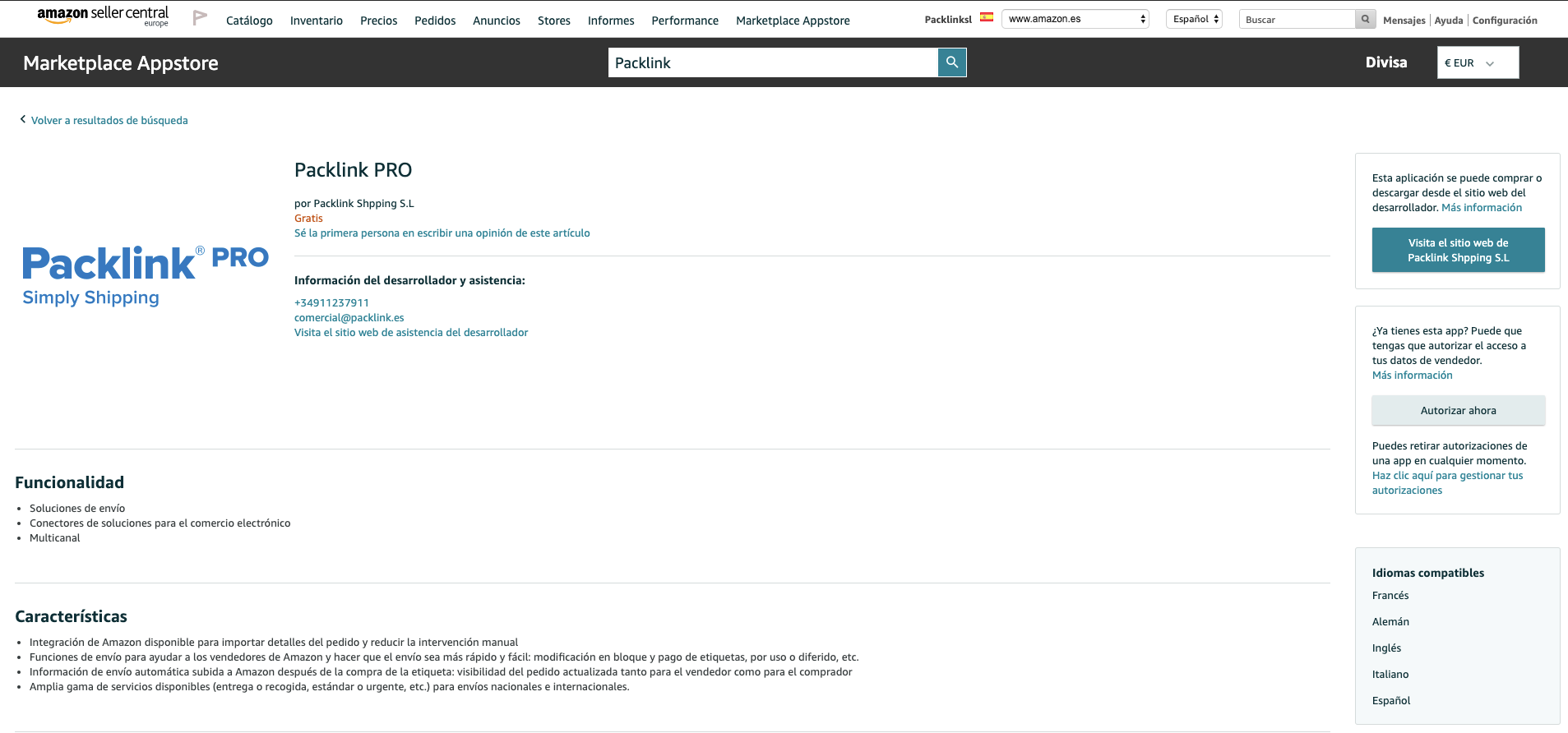 4. The Amazon MWS (Amazon Marketplace Web Service) will open where you should indicate:
- Developer name: "Packlink PRO" or "Packlink Shipping S.L."
- Developer ID: "3197-5154-4678" or "319751544678"
Click Next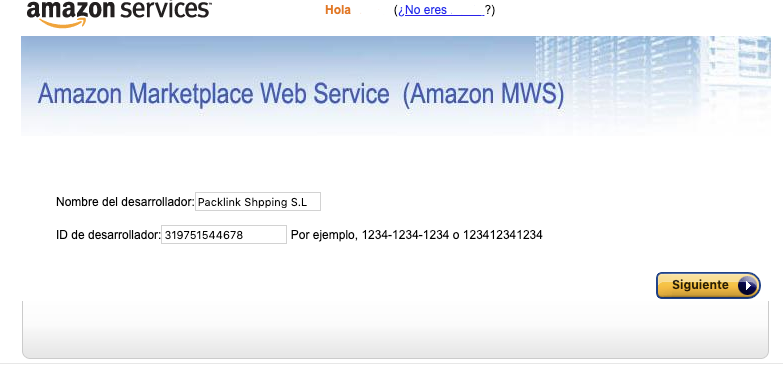 5. Read and accept the terms of service: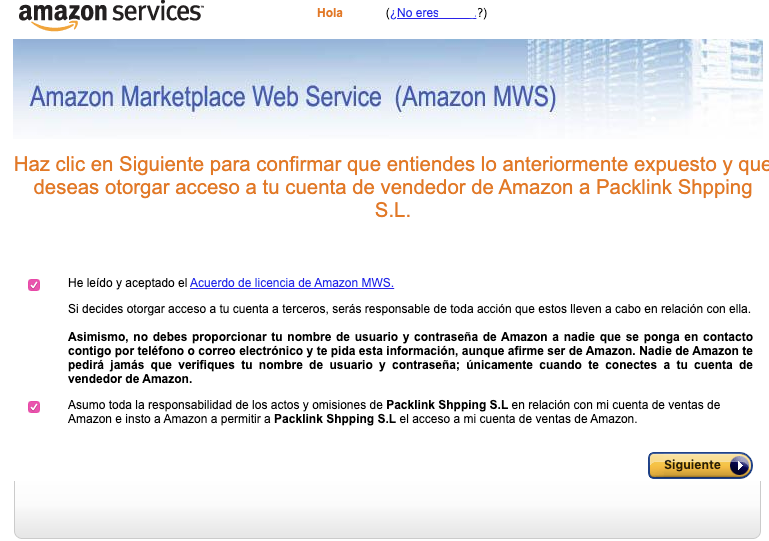 Click Next and you will have the application set up in your Amazon store.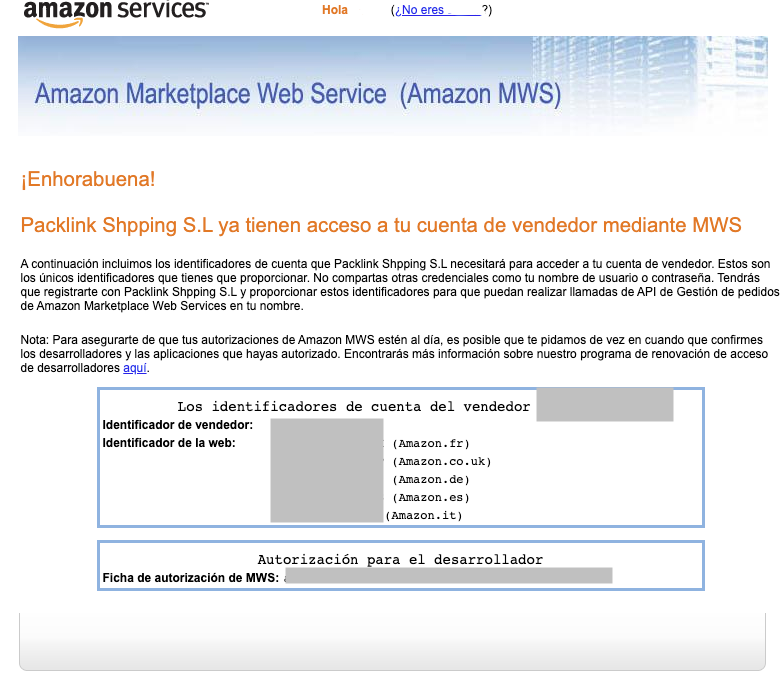 6. Finally, go to your Packlink PRO account and go to Settings > Integration for your > Amazon.com online store, and fill in the requested fields from the previous step:
- MWS Authorisation Token
- Seller ID
Now you're ready to start shipping!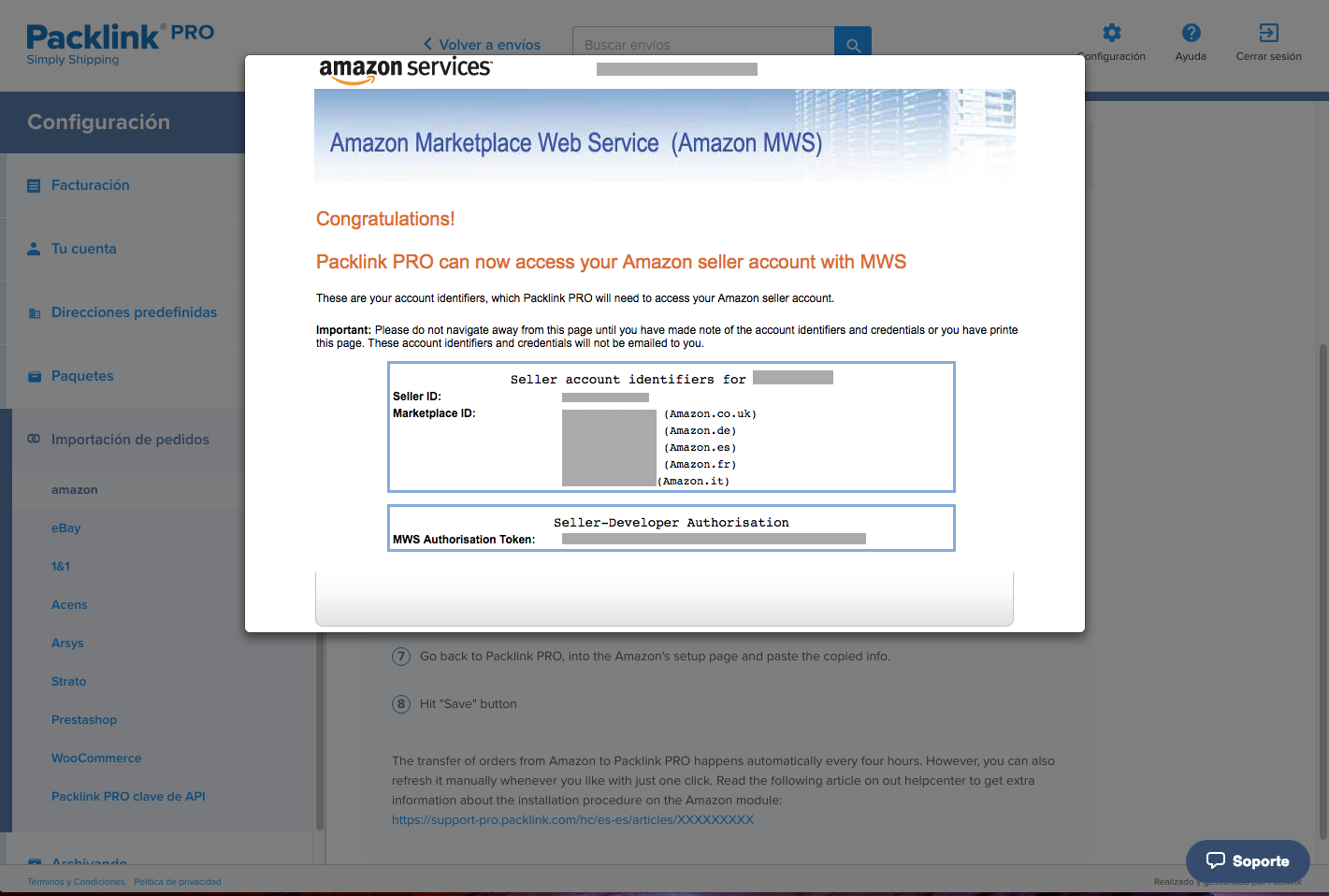 Synchronisation of orders from Amazon to Packlink PRO is done automatically every four hours. However, you can also update it manually whenever you want with just one click.