When contracting the shipment, you must provide a contact number for the collection and the delivery in case there is an incident, but not all couriers carry business phones or can call, so in general they will not call you. 
As a general rule, the management of incidents with collections or deliveries is carried out from the central office of the transportation company once the route has been completed, so they usually contact the following day.
If it's an international shipment, it's important that you indicate a number that's local to the country where the shipment is being delivered. 
Although roaming in the EU is included in mobile tariffs, transportation companies do not call foreign phones to coordinate collection or delivery, as in most cases their terminals are blocked for this. 
Our platform also detects the country you are sending to and defines the correct prefix, so you only have to indicate the number: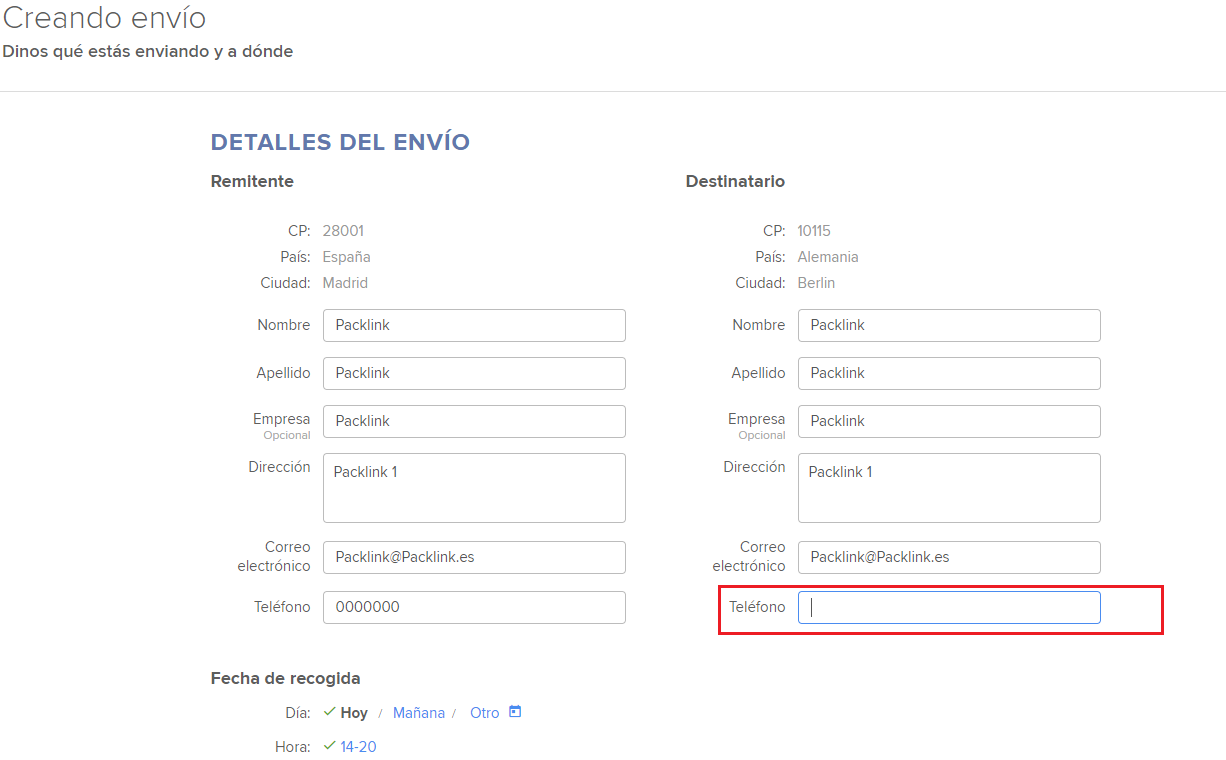 As you know, it's necessary that you track your shipment, so if you discover an incident with collection or delivery, contact us and we will carry out the appropriate procedures with the transportation company to resolve it as early as possible.