Every time you use one of our integrations, you will need an API key, which connects your Packlink PRO account with the platform where you want to integrate it.
In a few seconds your key will be generated. Just follow the steps below:
1. Access your settings and click on *"Packlink PRO API key"
2. Once you've done that, click on "Generate API key"
3. Copy the API key we generated for you.
4. Enter it in the corresponding section of the platform you want to connect your Packlink PRO
account to.
If you want to make a new integration and you already generated your API key, don't worry as you don't need to generate it again, you can copy and paste it whenever you need it on the "Setting" section.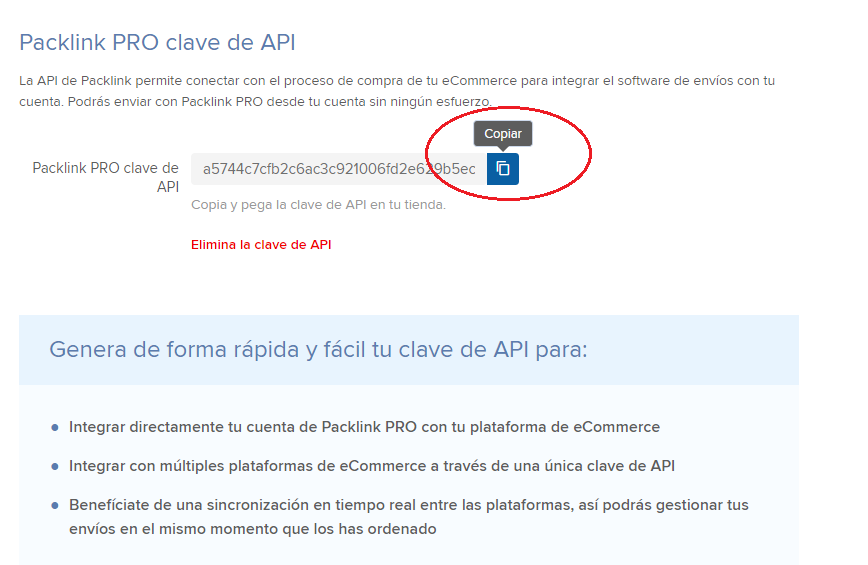 Your API key will be visible in this section of the website whenever you need it.